Gibson S. Nyanhongo, Zimbabwe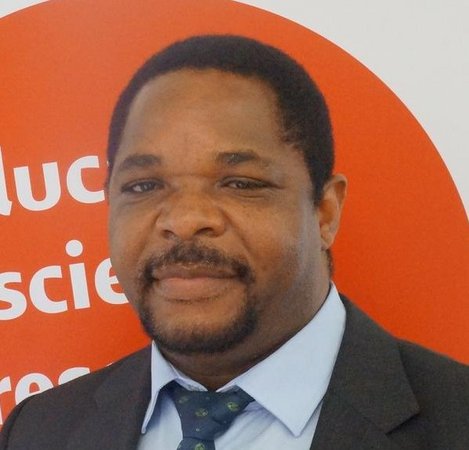 Employment: University of Natural Resources and Life Sciences, Vienna (BOKU)
Scholarship: North-South-Dialogue Scholarship of the Austrian Development Agency (OeAD)
Duration: 03/2000 – 08/2000 (MSc); 10/2002 – 09/2005 (PhD)
Philosophy of life: "There will always be reasons to wait. The truth is, there are only two things in life, reasons and results, and reasons simply don't count." – Robert Anton
Curriculum Vitae
Gibson S. Nyanhongo is a Biotechnologist whose research activities range from searching for novel microbial enzymes using classical and metagenomic approaches, genetic engineering them to tailor them for specific applications, production, downstream processing and applying them in Biomaterial Engineering. Applications include developing enzyme based technologies as "green catalysts" for processing biobased polymers, synthesizing bioactive molecules and functional materials (e.g. synthesizing biobased multi-functional bio-responsive wound dressing hydrogels, drug delivery systems and diagnostic tools for preventing, monitoring and treatment of oxidative stress related human diseases).
Before joining the University of Natural Resources and Life Sciences, Vienna (BOKU), he worked at Graz University of Technology and the University of Zimbabwe College of Health Sciences where he was involved in lecturing and research. During the period between 2015 and 2016, he joined Botswana International University of Science and Technology as the Professor and Head of Department of Biological Sciences and Biotechnology. This is a new university and he was involved in setting up the department, developing curricula, equipping teaching and research laboratories.
He is/has been involved in a number of collaborative research activities with fellow former OeAD scholarship holders and other international students who studied in Austria, including Dr. Tukayi Kudanga (now at the Durban University of Technology, South Africa), and Professor Jiajia Fu at Jiangnan University, China. Apart from his principal job, Gibson is also involved in many professional activities, for example as an editorial board member of peer reviewed international journals, and as a visiting Professor of the Australian Institute of High Energetic Materials. Until 2013, he has been involved in 17 (national and international) collaborative research projects, authored 71 peer reviewed international scientific publications, written 4 books/book chapters on advances in biomaterial engineering and also served as a reviewer for more than 30 international scientific journals.
In 2012, he was allowed to do his "Habilitation" (Professorial Promotion) at Graz University of Technology, Austria. His work has been highly appreciated to the extent that he was awarded the 2013 Graz University of Technology Innovation award, the 2007 Government of Steiermark Environmental Protection award and the 2014 Josef Umdasch best research award.
Reflection
In early 2000, I began my journey to Austria, when I was awarded an eight-month North-South Dialogue Scholarship of the Austrian Development Agency to carry out my research project for the fulfilment of my MSc Biotechnology degree I was pursuing at the University of Zimbabwe. Little did I know that this was a journey to what I almost call my second home. I was very lucky to work with Professor Walter Steiner and Professor Georg Guebitz, both world leading scientists in Biotechnology. Apart from supervising my project, they were my gateway to the Austrian society, culture, food etc. After completing my studies and returning to my home country, in 2002, I was again offered a scholarship to pursue my PhD studies investigating enzyme reaction mechanisms during the transformation of nitroaromatic xenobiotics and toxicological studies of their metabolites. Both professors gave me the freedom to work as independently as possible, to develop and shape my research the way I wanted, a rare situation with many supervisors but a very important condition for training someone to become a true scientist. Thus, thanks to OeAD and my supervisors who made it possible for me to achieve my dreams – being a scientist! In addition to offering financial support, the OeAD Scholarship Office organised many social events, e.g. yearly get-together event in Graz and during the initial phase all new OeAD scholarship holders were invited to Vienna where we spent a week being shown around. Apart from getting to know many places in Vienna, Austrian history, culture, food etc., this opportunity was also important in making friends and establishing contacts with other OeAD scholarship holders from all over the world.