OeAD Regional Office Salzburg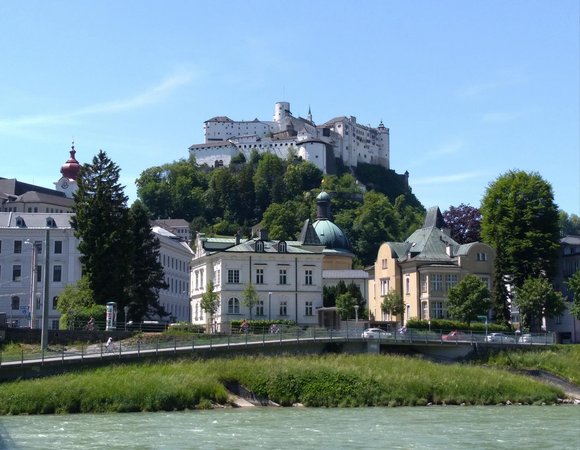 Welcome to Austria!
The Regional Office Salzburg provides on-site support, especially to help you get starting on your studies or research project in Salzburg. We want you to have an eventful and unforgettable stay.
You have questions regarding your scholarship, medical insurance, residence permit or the like? We are happy to offer our assistence.
Just come by our office during the opening hours or get in contact with us by e-mail or phone.
In the beginning of your stay, we support your bureaucratic and administrative tasks by personal on site-meetings. Our detailed welcome folders give you additional information about your scholarship, public transport, reductions for students etc.
Furthermore, we organise excursions where you get to know other scholarship holders, the state of Salzburg and other towns and other places all over Austria.
The festival town of Salzburg offers many opportunities to experience the Austrian lifestyle, and we hope you will find time to participate in some of the events taking place throughout the year.
If you have any further questions, we are there for you in person in our office in the old town of Salzburg: Kaigasse 28/3, 5020 Salzburg. Of course, you are welcome to contact us by phone (+43 662 8044-4900) or e-mail salzburg@oead.at as well.
We are looking forward to meeting you soon!
Information for Scholarship Holders of the OeAD in Salzburg
The following information should assist you to find your way about your study/research place. General information can be found here. If you have any further questions, please contact the OeAD-Regional Office Salzburg.